Nova is een veelzijdig naaipatroon voor meisjes. Je maakt er een bloesje of jurkje mee met prachtige details.
PATROON in de kijker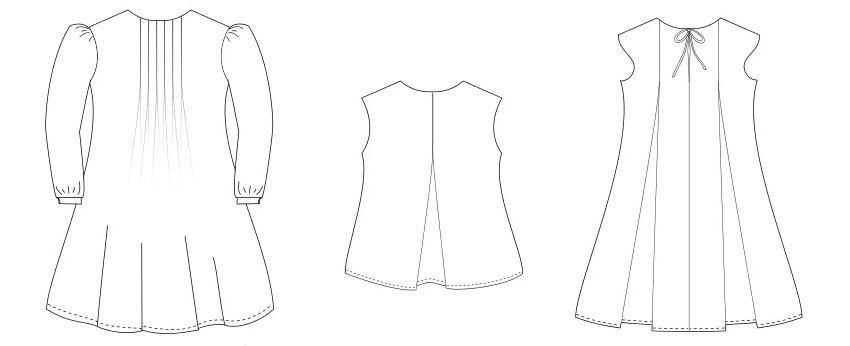 Het patroon
Dit veelzijdige patroon is ontworpen door de Antwerpse patroonmaakster An van Straight Grain. 

"Nova" staat voor nieuw, het is een vernieuwde versie van een van haar eerste patronen. Er werden extra veel opties toegevoegd, wat er voor zorgt dat je steeds weer een totaal ander kledingstuk kan maken.


Een overzicht van de opties:
* de keuze tussen jurk of blouse
* gebruik verschillende plooien: 
Stolpplooi, zigzagplooien, honingraatplooien, platte plooien
* verschillende mouwen:
 mouwloos, aangeknipte mouw, lange mouw met manchet
* een andere rug afwerking:
blinde rits, linten, knoopje
* een peter pan- kraagje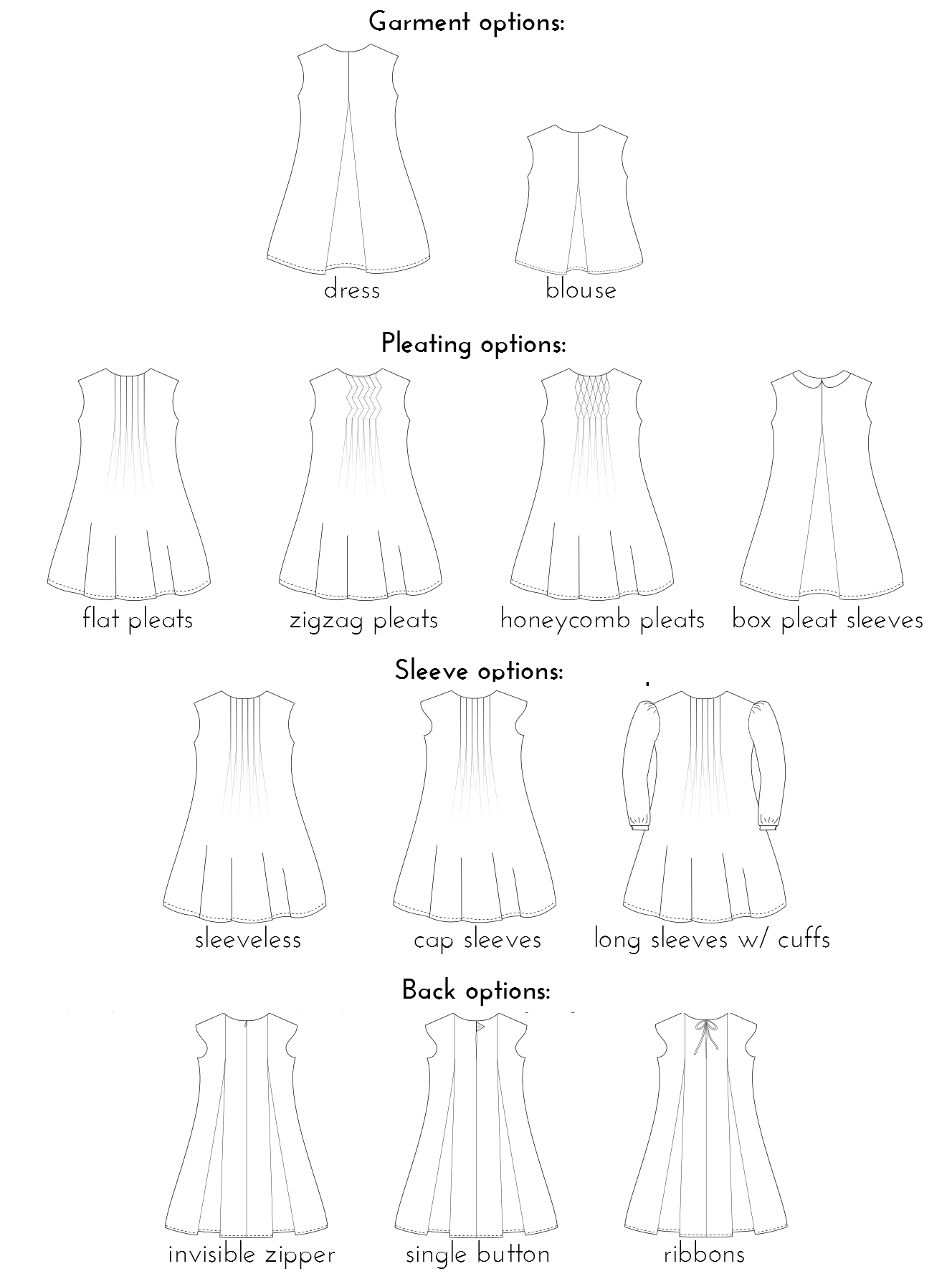 Het papieren patroon is verpakt in een prachtig mapje. Daarin zit een stap voor stap, tweetalig instructieboekje geprint in kleur. Ook de twee A1 bladen met de patronen zijn in kleur, zodat je makkelijk de juiste maten kan overnemen.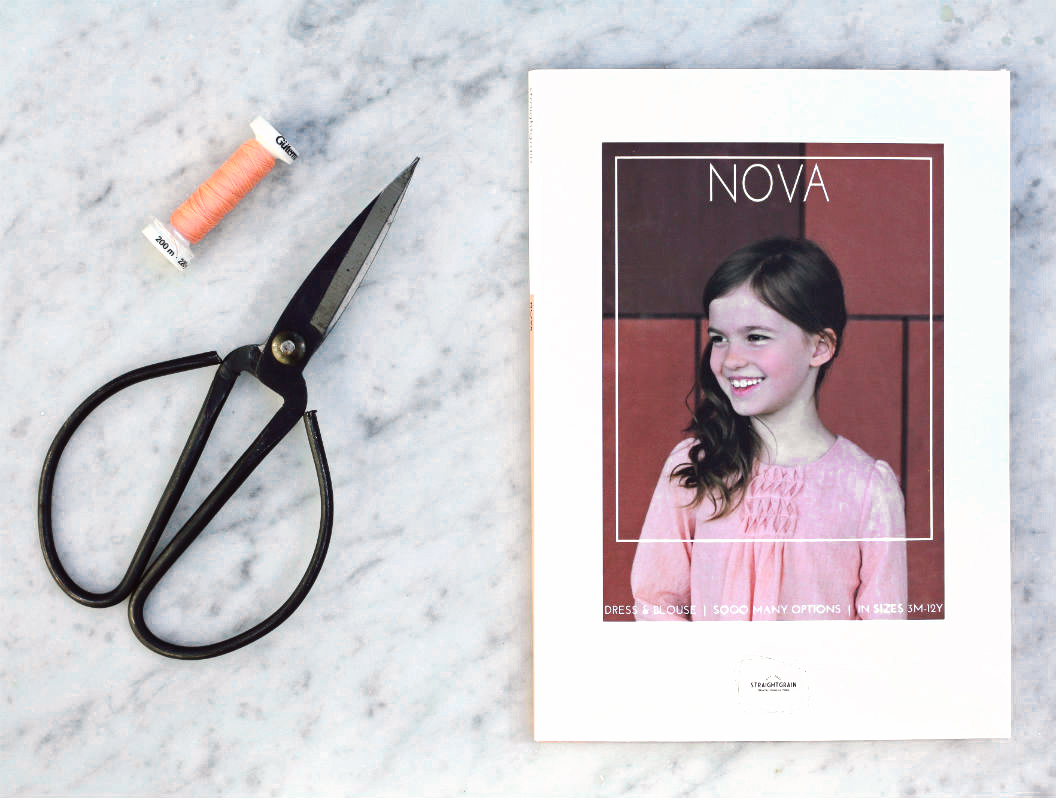 Onze stofkeuze voor het Nova patroon
Het patroon is ontworpen voor niet-rekkende stoffen, van zowel lichte, medium als zware kwaliteit. Bedrukte katoen, viscose, double gauze, ajour of chambray, het kan allemaal. Elke stof geeft een uniek resultaat.
Een overzicht van de maten en benodigde stof vind je hier.
Deze stoffen zijn in ieder geval een perfecte match: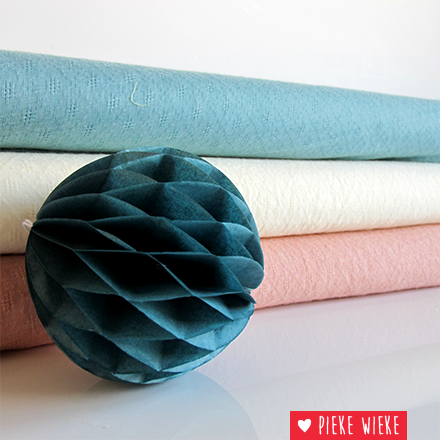 Extra zacht, ook in prijs en in vele kleuren beschikbaar, de ajourstoffen.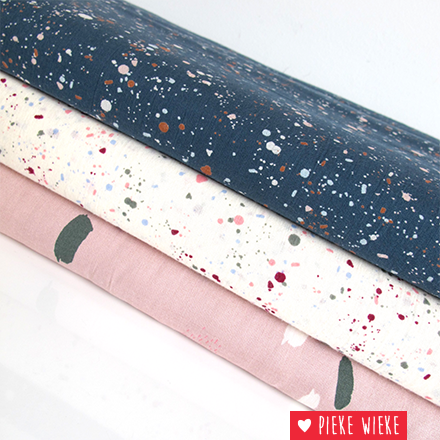 Deze prachtige stoffen van Atelier Brunette zorgen gegarandeerd voor een fantastisch resultaat.